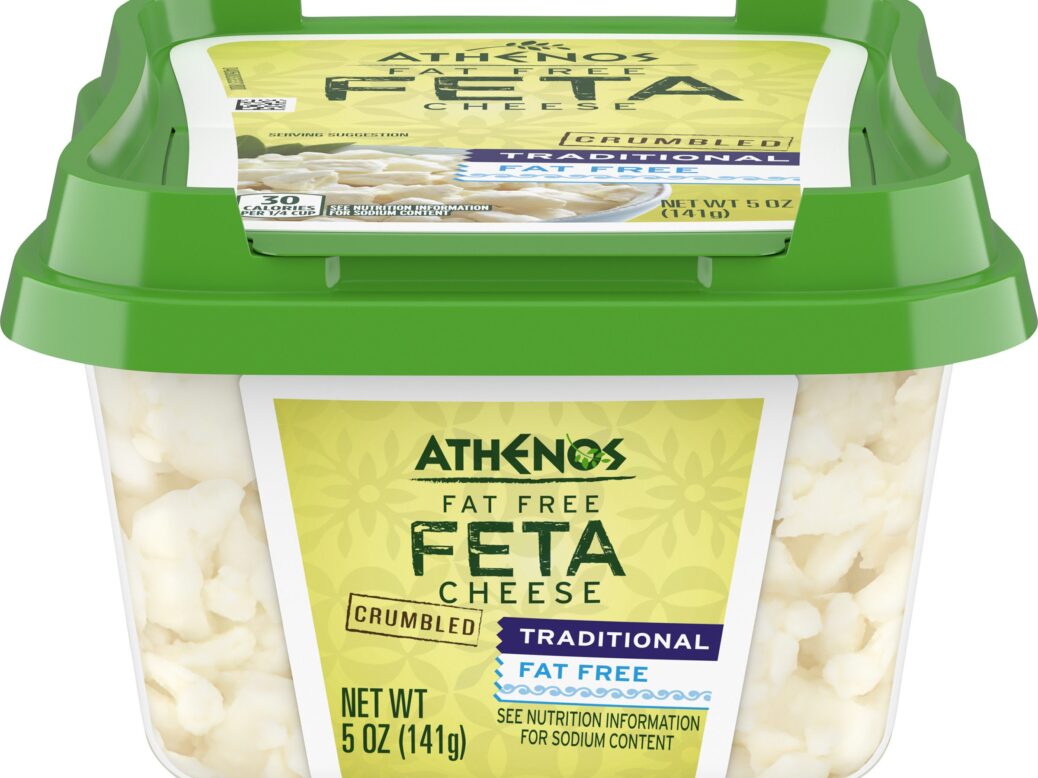 Emmi has acquired US-based feta cheese maker Athenos from Lactalis in France, a deal the Swiss dairy firm said will strengthen its position in its largest export market.
Athenos, regarded as one of the largest feta producers in the US, generated sales last year of almost US$90m. Financial details have not been disclosed and the transaction is subject to approval by the competition authority in the US.
Dairy giant Lactalis acquired Athenos from US food major Kraft Heinz in 2020 as part of a wider deal for a slew of cheese assets in the country owned by the ketchup maker. Lactalis is selling the business on as part of a condition related to a competition review of that transaction set down by US regulators.
Athenos sells into the US retail and foodservice channels, and "complements Emmi's specialty cheese business in the US", the Swiss firm said in a statement this morning (2 September).
The acquired company will be managed by Emmi Roth USA, which operates three factories in the state of Wisconsin and supplies the same customer channels as Athenos with cheeses produced locally and also imported from Switzerland. Athenos itself uses contract manufacturers, a set up Emmi said it is keen to retain.
Emmi said Emmi Roth USA became part of the Zurich-listed group in 2009.
"We are well suited for further developing this business successfully. It will strengthen our position in the strategically important US market and therefore also our growing export business from Switzerland as we can offer our customers an even more extensive and attractive range of products," Matthias Kunz, Emmi's executive vice president for its Americas division, explained.
US investment bank and financial services firm Stifel said the acquisition of Athenos "adds to Emmi's profitable growth profile".
Pascal Boll, an equity analyst at the firm, wrote in a research note: "We believe the deal fits in well in Emmi's transaction track record and objectives. First, Athenos is a speciality cheese offering (niche product) that is enjoying increasing popularity within the US. Second, the brand is a market leader, one of Emmi's M&A criteria. Third, we believe, Athenos can benefit from and contribute synergies (sales channels, marketing) to Emmi Roth."
Emmi generated group sales in 2020 of CHF3.7bn (US$4.04bn), with Switzerland the largest contributor with a 45.5% portion and the Americas 34.6%. Europe followed with 17% and the rest of the world 2.9%.
The Swiss firm classifies the Americas division as encompassing the US and Canada, Chile, Brazil and Mexico but, also it includes France, Spain and Tunisia.
Profits for the group in terms of EBITDA amounted to CHF376.3m, while EBIT stood at  CHF256.6m and the net result at CHF188.4m.
Emmi bolstered its US position in desserts last year with the acquisition of a majority stake in New York-based Indulge Desserts, building on an acquisition in 2019 for Italy's Pasticceria Quadrifoglio. The same year, it raised its holding in Brazilian dairy company Laticínios Porto Alegre Indústria e Comércio and took a 66% majority interest in Austria's Leeb Biomilch, a supplier of organic goat and sheep milk products.