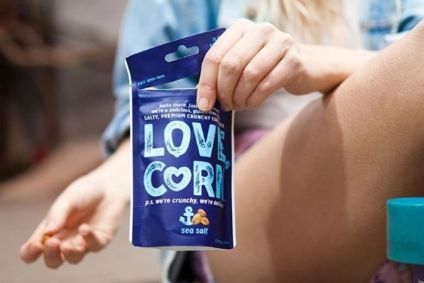 Lotus Bakeries, the Belgium-based manufacturer home to brands including Trek snack bars and Kiddylicious baby food, has invested in US business Love Brands.
The deal, disclosed today (14 August) alongside Lotus Bakeries' first-half results, is the second investment the company has made through its in-house fund FF2032.
Love Brands, based in New Jersey, markets corn snacks under the Love Corn brand. Through the fund, Lotus Bakeries said it had acquired a "minority stake" in Love Brands. Financial terms were not stated.
Set up in 2017, Love Brands' strategy is to "focus initially" on the US and the UK, Lotus Bakeries said. Love Brands generated sales of "around US$5m" last year, the company added.
Lotus Bakeries announced the launch of FF2032 – the FF standing for fast forward and 2032 marking the company's centenary – in 2019. The fund's first investment was to buy 20% of UK-based sourdough crispbread maker Peter's Yard.
In the first six months of 2020, Lotus Bakeries generated turnover of EUR323.2m (US$381.8m), up 8.4% on the corresponding period a year earlier. EBIT rose 4.4% to EUR51m. Net profit rose 5.3% to EUR38.2m.
The company said the rise in sales had come from its Lotus Biscoff brand, which it continued to expand internationally through three products – biscuits, spreads and ice cream. Brands including Trek and Bear, which usually see sales boosted by consumption on-the-go or through consumers visiting families, saw sales come under pressure.
Lotus Bakeries said it expects to see "similar trends for its various brands and markets" in the second half of 2020. "Consumption in out-of-home channels will not pick up until the pandemic is fully under control once more," it added.
Meanwhile, the group has acquired more of the remaining shares in UK business Natural Balance Foods. Lotus Bakeries acquired 67% of Natural Balance Foods in 2015 and now owns 97.9% of the business. Founders Jamie and Greg Combs hold the remaining shares.