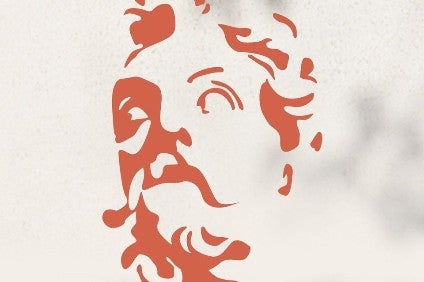 Barilla, the family-owned Italian food group, has acquired a majority stake in UK-based Pasta Evangelists, primarily a direct-to-consumer business.
Parma-based Barilla, which makes a range of dried pasta and sauces such as pesto, has made the investment via its venture-capital fund BLU1877 for an undisclosed sum. The size of the holding was not revealed either in a statement.
Pasta Evangelists will operate as a stand-alone company in the group, with co-founder and CEO Alessandro Savelli remaining with the company, along with the other founders Chris Rennoldson and Finn Lagun. They "remain significant shareholders", Barilla said.
"This acquisition represents a new step of Barilla's international growth, especially in the UK, and its willingness to invest in new marketing and sales approaches, up to digital as a priority platform for interacting with consumers. Online food sales have seen massive growth in recent years, both in the recipe-box category as well as in the online take-away sector. Pasta Evangelists operates at the convergence of these," the statement read.
The deal also marks Barilla's return to fresh pasta after leaving the segment in the late 1990s.
Last October, Barilla made another acquisition outside of Europe – the Catelli dried pasta business in Canada, complete with a production facility in Montreal, Quebec, from Spain's Ebro Foods.
Pasta Evangelists also serves the retail channel, with customers such as Marks & Spencer and Harrods, and Ocado and Amazon.
"The Covid-19 crisis has changed consumer behaviour, the way people work, and the way products are distributed. The consumer demand for freshly made, premium food is growing, as well as the boom in e-commerce and subscription-based consumer products," said Gianluca Di Tondo, Barilla's chief marketing officer. "We are excited to expand our family with a brand that underlines these major trends. The UK is at the forefront of both."
Another co-founder of Pasta Evangelists, James McArthur, is relinquishing his position as chairman of the business.
The company counts Guinness EIS, a fund managed by London-based Guinness Asset Management, Pembroke VCT, a venture-capital trust also located in the UK capital, and First Course, a fund run by Francesco Fumagalli, as investors and shareholders.
Pasta Evangelists' CEO Savelli said: "With Barilla's support, we look forward to taking Pasta Evangelists to the next level, including through internationalisation. As an entrepreneur, and as an Italian, for me this is a dream come true."