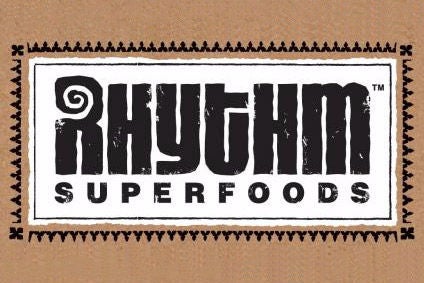 US snack maker Rhythm Superfoods has secured a US$3m funding round, with a lead investment from 301 Inc, General Mills' business investment arm.
"Rhythm Superfoods is a remarkable, breakthrough brand with a truly differentiated product offering in the snack category. We're thrilled to help them scale their vision and amplify their existing efforts with an investment of not only capital, but the tremendous resources that General Mills can offer," said John Haugen, vice president and general manager of 301 Inc. "We look forward to helping this exceptional brand reach new heights."
Rhythm Superfoods produces organic and non-GMO plant-based snacks, including Kale hips, Broccoli Bites and Roasted Kale. The firm was founded in 2009 and its products are available at over 5,000 stores throughout the US. Stockists include Whole Foods, Sprouts, Kroger, Stop & Shop, Publix, Albertsons, Safeway and Costco.
Rhythm CEO Scott Jensen said: "We are thrilled with our new investment from 301 Inc and looking forward to what this strategic partnership will help us accomplish in the months to come. With the support and resources of General Mills behind us we have confidence that we will continue to be the leader in developing innovative plant-based superfood snacks for our growing consumer base."
General Mills announced in October it had decided to change 301 Inc's focus from developing products in-house to centre on providing capital to emerging food brands. The Cheerios maker said the unit wanted to create "breakthrough innovation in the food space".
Additional investors in Rhythm Superfoods include the CircleUp Growth Fund, the company revealed.
—-
just-food has published research into the factors that will drive M&A in the food industry from now and into 2018.
The full report will be available from just-food in mid-February. However, those who take out an annual subscription to just-food before 31 January 2016, at a 35% discount on standard pricing, will receive free copies of both 'Drivers of Food Industry M&A' and another recent report, 'How Brands Can Win in Online Grocery', which was written by Professor David Hughes, Emeritus Professor of Food Marketing at Imperial College London and Miguel Flavián. To take advantage of this offer click here.