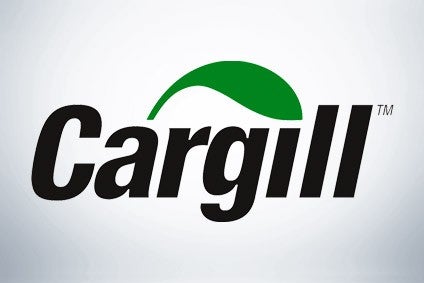 US agri-food giant Cargill has thrown its hat into the plant-based ring by launching meat-free patties and ground products aimed at the private-label and foodservice channels.
In a move that will challenge plant-based protein specialists such as Beyond Meat and Impossible Foods, as well as meat companies that have already launched meat-free product ranges, Cargill said its products will hit retailers and restaurants in early April.
The new offerings are part of Cargill's "inclusive approach to the future of protein", with the company working on "advancing both animal and alternative protein products to meet the expected 70% growth in global demand for protein over the next 30 years".
The plant-based protein products, which were developed through "culinary insight, extensive consumer research and innovation", are made in Cargill facilities.
Elizabeth Gutschenritter, managing director of Cargill's alternative protein team, said: "We've created some of the best tasting products available in the plant-based category today. We've combined our deep knowledge of plant proteins with our expertise in R&D, product development and production to deliver products consumers will love.
"Producing plant-based products across our global supply chain is the logical next step to expanding our ability to meet consumer needs and bring new value to this category."
Cargill said it has invested US$7bn globally in animal protein in the last five years while also making investments in the alternative protein space.
The companies Cargill has backed include Memphis Meats, a US start-up developing cell-based meat products and Aleph Farms, an Israeli firm also working on cell-cultured meat products.