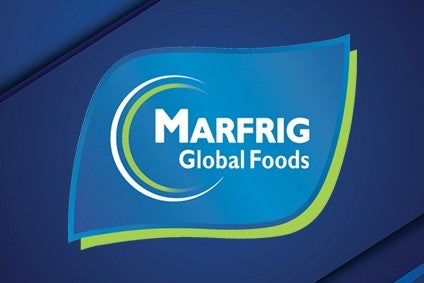 Brazilian meat giant Marfrig Global Foods is joining the growing ranks of companies entering the plant-based category in a tie-up with Archer Daniels Midland Company (ADM) of the US.
Sao Paulo-based Marfrig said it has signed an agreement with ingredients supplier ADM for the joint development of meat-alternative protein products in Brazil, with meat-free burgers set to be the first off the production line. ADM will produce the base raw materials while Marfrig will manufacture and sell the end product through foodservice and retail channels, according to a statement today (6 August).
Marfrig said its debut plant-based burgers will likely roll out in Brazil by the end of the year with plans in place for export too. Foodservice customers will be the first to receive delivery of the "vegetable hamburgers" followed by the retail sector under a new brand to be launched by the international meat processor.
In Brazil, Marfrig's peer JBS has already introduced its Seara brand of meat-free products while upcoming plant-based start-up Fazenda Futuro has rolled out its Futuro Burger. In the US those firms will be up against the likes of Tyson Foods, which recently unveiled its "blended" range Raised & Rooted, Conagra Brands, Beyond Meat and Impossible Foods.
Meanwhile in Europe, companies ranging in size from Nestlé, through Quorn Foods and to fledgling players like UK-based The Meatless Farm Co. have a growing presence in the meat-alternative space.
Marfrig said its new plant-based range will be produced at its site in Várzea Grande, Mato Grosso, while the raw materials will be shipped directly from ADM's plant.
See just-food's article based on research from FAIRR: Unilever, Nestle among best prepared for plant-based future