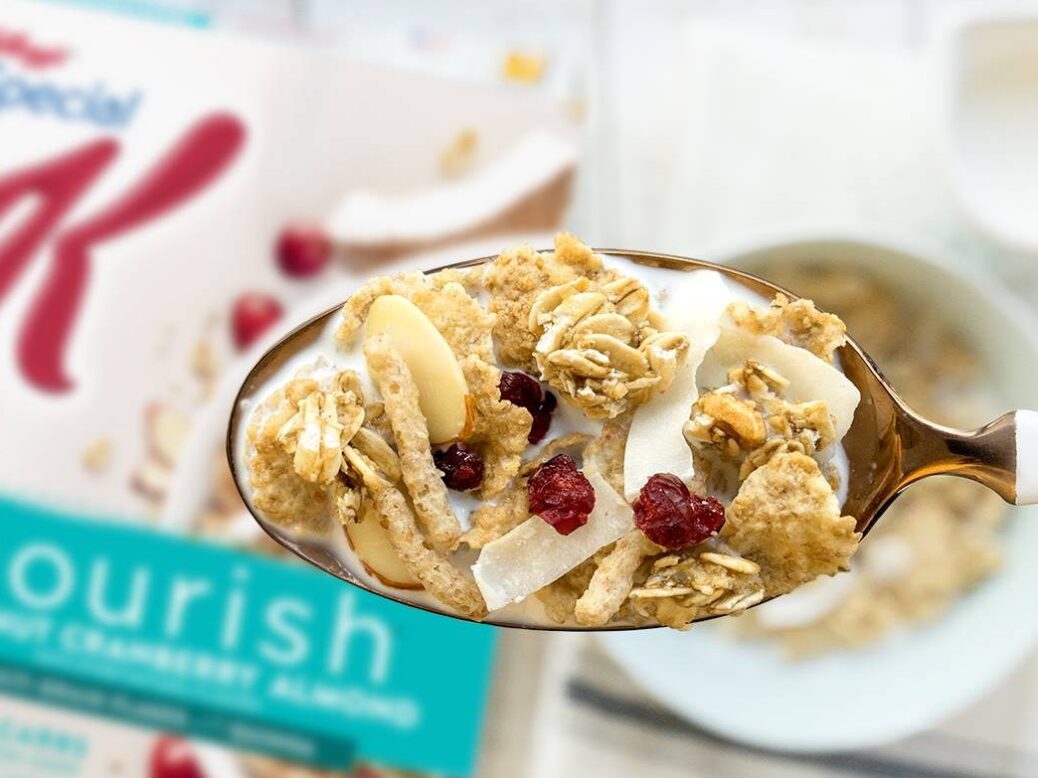 Kellogg has lost a high court battle against the UK government's plans to restrict retail promotions in England of foods high in fat, salt and sugar (HFSS).
The US-based cereal giant launched the case in April against the UK's Department of Health and Social Care (DHSC). The company claimed Government rules due to be introduced in October to limit promotions of HFSS foods did not take into account that breakfast cereal is normally served with milk, providing added nutritional value.
At the Royal Courts of Justice in London today (4 July), Justice Linden disagreed as he ruled against Kellogg, which, more broadly, says it supports the Government's strategy to cut obesity, especially in children.
Kellogg has been critical of the Nutrient Profiling Model (NPM) employed by the UK, arguing in the case of cereal that the "nutritional content of breakfast cereals should be assessed with milk, and not on a dry weight basis".
The Coco Pops and All-Bran maker added in a statement provided to Just Food "that the Government failed to consider this point when making the regulations".
In the court ruling, Judge Linden said: "The argument that there are nutritional benefits to the consumption of a given breakfast cereal does not affect the point that if it contains excess fat, sugar or salt, that feature of the product is adverse to a child's health. Nor does mixing a breakfast cereal which is high in, for example, sugar, with milk alter the fact that it is high in sugar."
Despite today's verdict, Kellogg says it is taking efforts to address the health issues in cereal, noting the company has removed 11,000 tons of sugar since 2011, including a 50% reduction in Coco Pops.
"Four out of our five top-selling cereals are non-HFSS and by next year all of our children's cereals will be non-HFSS," Kellogg said in the statement. "We will continue to renovate our food and launch new cereals and snacks to meet our consumer's needs, for example the expansion of our range of non-HFSS high-fibre wheats range in the UK."
Chris Silcock, Kellogg's UK managing director, said he was "disappointed" by today's decision ahead of the October measures.
Under the new regulations for England, retailer promotions on HFSS food and drinks will be restricted. Products will not be allowed to be featured in key locations such as checkouts, store entrances, aisle ends and their online equivalents.
Silcock said: "It makes little sense to us that consumers will be able to buy other products, like donuts and chocolate spreads, on promotion – but not many types of breakfast cereals. While disappointed with this judgement, we respect the decision of the Courts and do not intend to appeal. We still believe that it is important that cereals are measured in a way which reflects how most people eat them – with milk."
He added: "We also remain concerned at the way the Government introduced these regulations – which, in our view, was without proper Parliamentary scrutiny.
"By restricting the placement of items in supermarkets, people face less choice and potentially higher prices. That's why, in the midst of a cost-of-living crisis, we would strongly urge the Government to rethink these regulations and put the consumer first."
The DHSC weighed in, stating only HFSS breakfast cereals are affected by the restrictions, arguing obesity is the second largest cause of cancer in the UK, costing the National Health Service "billions of pounds a year".
A spokesperson said in a statement: "We strongly welcome today's judgment. The judgment backs the Government's approach to restricting the promotion of less healthy breakfast cereals, which contribute a significant amount of sugar to children's diets.
"Location promotion restrictions will come into force in October 2022 and are expected to deliver over GBP57 billion (US$69.1bn) of health benefits. Together with the volume price restrictions, these changes will protect children up and down the country from products high in saturated fat, sugar or salt."
Kellogg, meanwhile, was critical of the procedures followed ahead of the planned legislation: "A proper legislative process was not followed when making the regulations, which we believe makes them unlawful," the Special K owner argued. "The technical guidance element of the regulations should have been looked at by Parliament – instead, it was implemented without the opportunity for it to be properly scrutinised."
Silcock said: "Kellogg has always supported the Government's obesity strategy and work to tackle obesity. We share the Government's commitment to helping people live healthier lives as demonstrated by our work to reduce sugar and salt in our cereals and provide clear labelling.
"We brought this legal challenge because we believe the formula used to measure the nutritional value of food is wrong when it comes to breakfast cereals, and we believe it is right to stand up for what we believe in."